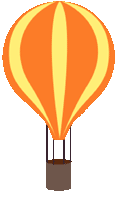 Cultural Outings
Welcome to join our to
urs!
歡迎參加!
如何參加文化交遊團?How to join our tours?
文化交遊提供不同的活動路線,帶領參加者走進香港的大街小巷,認識不同的文化。
以下是各個導賞團的行程,歡迎圑體或個人自組15至23人,填妥報名表格參加,收到表格後我們會盡快聯絡你。如有任何問題,歡迎電郵至info@culturaloutings.org 查詢。我們亦會不定時舉辦公眾導賞團,有意參與者可留意於網頁及Facebook的最新消息。
Cultural Outings offers different guided tours for participants to experience the unique cultures of Hong Kong. Below are the itineraries of our tours.
Organisations and individuals are welcome to form groups of 15 to 23 to join our tours. Please fill in the Application Form and we will contact you shortly. For enquiries, email us at info@culturaloutings.org. We also organize public tours from time to time, so stay tuned to our Facebook page and website for the latest news!